Image Source : http://www.searchhomeremedy.com/wp-content/uploads/2016/07/9-Home-Remedies-To-Remove-dead-Skin-Cells-On-Face.jpg
Particles in sugar can be easily scraped away dead skin cells using a relatively a gentle touch. Sugar contains little glycolic acid, this will help to keep skin smooth and to fight scaling. This is not a miracle cure for all the skin problems, but it is hard to beat on the price and to keep skin safety. But keep in mind that any kind of scrub can cause a damage if it is overused.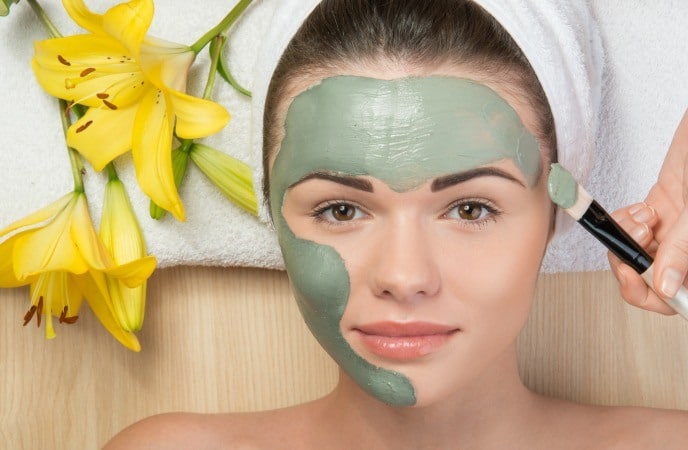 There are some methods which are involved to remove dead skin:
SCRUBBING OF YOUR BODY
Start with raw sugar, white sugar, brown sugar : Raw sugar makes powerful scrub for body, which is great for extra rough skin and feet. Brown sugar has plenty of liquid and has smaller grains which is a gentle option. Granulated white sugar falls down somewhere in between, it has same size grain as brown sugar, none of the liquid molasses.
Before you start, just keep in mind that scrub can cause a temporary blotchiness in your sensitive skin. Just in any case, you have to wait until you have evening for yourself before you try it for first time.



Your Oil Choice : Olive oil is a good and common option, but you can use any natural carrier oil. Natural oil will make it easy to apply sugar, and can help skin to stay healthy at same time. Choice of oil is based on type of your skin and on your personal preference:
For greasy skin, try safflower oil, hazelnut oil, or grapeseed oil.
For dry skin, cocoa butter, shea butter and coconut oil are good options. Whip this for easy spreading.

Try grapeseed oil, sweet almond oil and safflower oil to avoid strong scents.


Mix the sugar with oil : Mix well 1 part of basic scrub and 1 part of sugar and form a thick paste. To get more powerful scrub, you can try 1 part of oil with 2 parts of sugar.
If you are using white sugar, 2:1 recipe is good as recommended. If you are going to treat and area with broken blood vessels or acne, use a mild scrub, like 2 parts of oil and 1 part of sugar.



Mixture in essential oil : For an additional scent and most possible benefits for health, an essential oil should be added. It should not be more than 1 or 2 percent of scrub should be an essential oil. Now typically you can use essential oil up to 48 drops per cup of the other ingredients, or 3 drops for every 15ml tablespoon.
Spices, Mint, Thyme and other herbs make antimicrobial of essential oil. These are good products to fight for acne, but this may cause irritation in our sensitive skin.

Don't use angelic oil, ginger, cumin, citrus oil before going to doctor. This can trigger photosensitivity, and a painful reaction to the sunlight.



Wash skin : If your skin has become dirty, use a mild soap and sooth warm water to wash it off. If your skin get clean, simply wet it properly. Scrub your dry skin otherwise it can cause irritation and redness.
Harsh soaps or hot water can cause irritation to your skin, which can leave pain. Skin this state which might even hurt when a gentle sugar scrub is used.


Scrub using sugar mixture : Rub your skin gently using mixture of oil and sugar. Rub this mixture in circular motion for around 2 or 3 minutes in every area. Rub this gently, any pain, redness or discomfort means that you are scrubbing too hard.

Rinse properly and dry : Rinse your face using warm water and pat dry. You can optionally apply a moisturizer lotion or a touch of oil without sugar.

Don't Repeat more than once in every two weeks : Our outer layer of skin takes around 2 weeks to get replaced itself. If you use scrub and will repeat before the time is up, then you may damage your living cells of your skin instead of removing dead ones. This can lead you skin to redness and can cause vulnerable to infection.